2021 Church Camp
Fri 12 - Sun 14 March 2021
Speaker

Barney Zwartz is a Senior Fellow at the Centre for Public Christianity, based in Melbourne.

He wrote for The Age for 32 years, the last 12 as Religion Editor.

He also serves as media advisor to the Anglican Primate, Melbourne Archbishop Philip Freier.

He speaks often on faith and secularism, the media, and music.

---
Session Talks for 2020 Camp by Will Orpwood - People of Promise
---
Church Camp 2019 - 15 to 17 March at Camp Wilkin Anglesea
2019 Camp Photo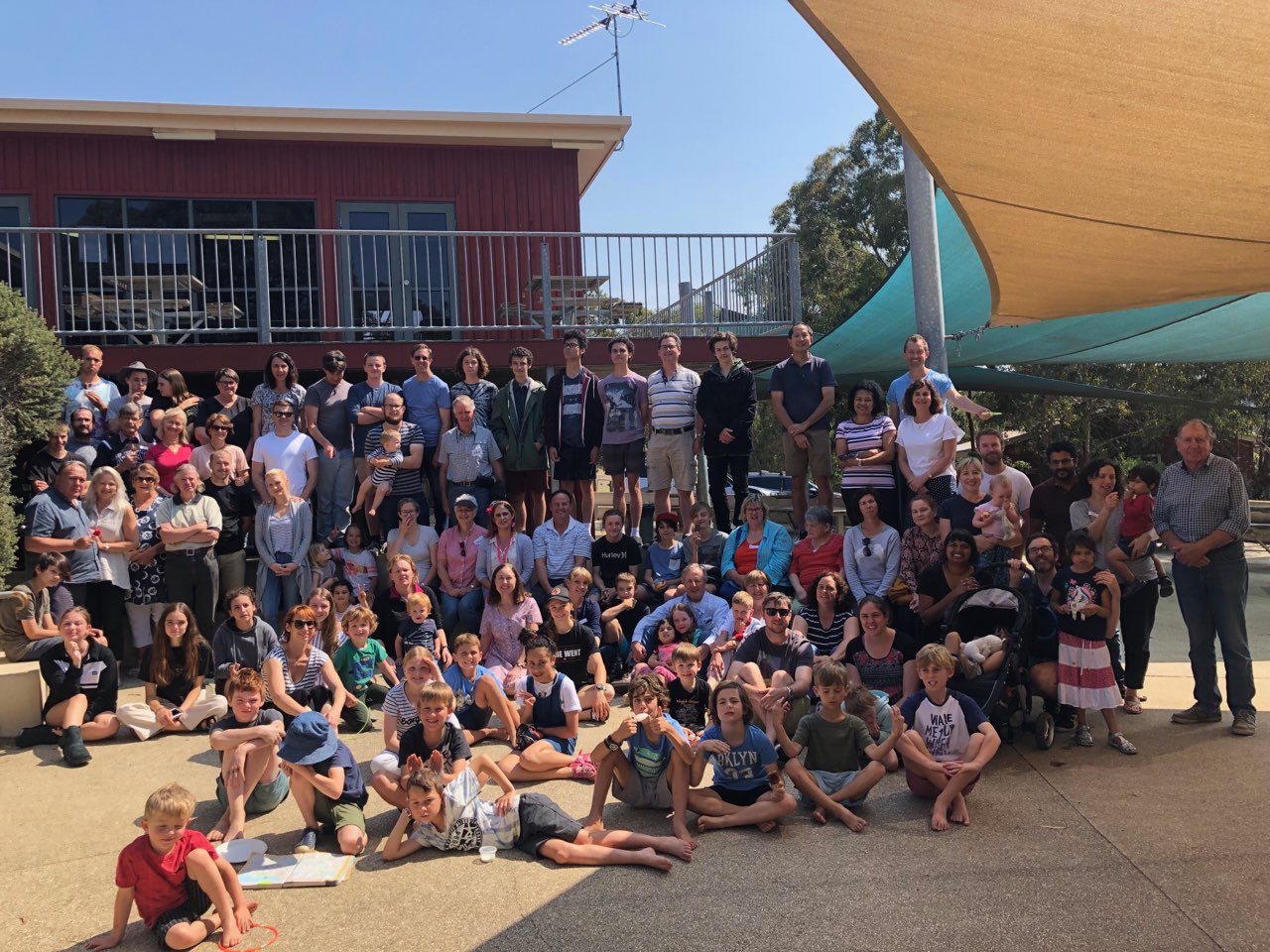 2018 Camp Instructions (2019 will be similar) - Click here
More details availabe soon
Teaching Topic 2018
And we will be turning our mind to exploring the 'rare jewel of Christian contentment'. One of the most remarkable statement's in all of Scripture is the apostle's Paul outlandish declaration "I have learned the secret of contentment"!! Secret, indeed! So lost on so many; so elusive even amongst us.
2018 Camp Talks: Contentment: Pt 1; Pt 2; Pt 3; Pt 4
It's rare for a church to spend a whole weekend together. And we try to make the most of it socially, teaching-wise, and personally.
Regularly down at Camp Wilkin in Anglesea on the third weekend in March, we have a week-end of shared meals and social activities (both planned and free-time). We take the time over a coffee to speak to those we don't know so well, and/or to pursue further those we already know a little. We invite along a guest speaker who helps us to reflect on our faith from a specific and stretching angle. And we allow enough space for all of us to take stock and assess where we're at and how we're going. The children of course love it. And while it may not be altogether relaxing (with a few small children), it is terrifically valuable both personally and corporately.
2017 CHURCH CAMP GROUP PHOTO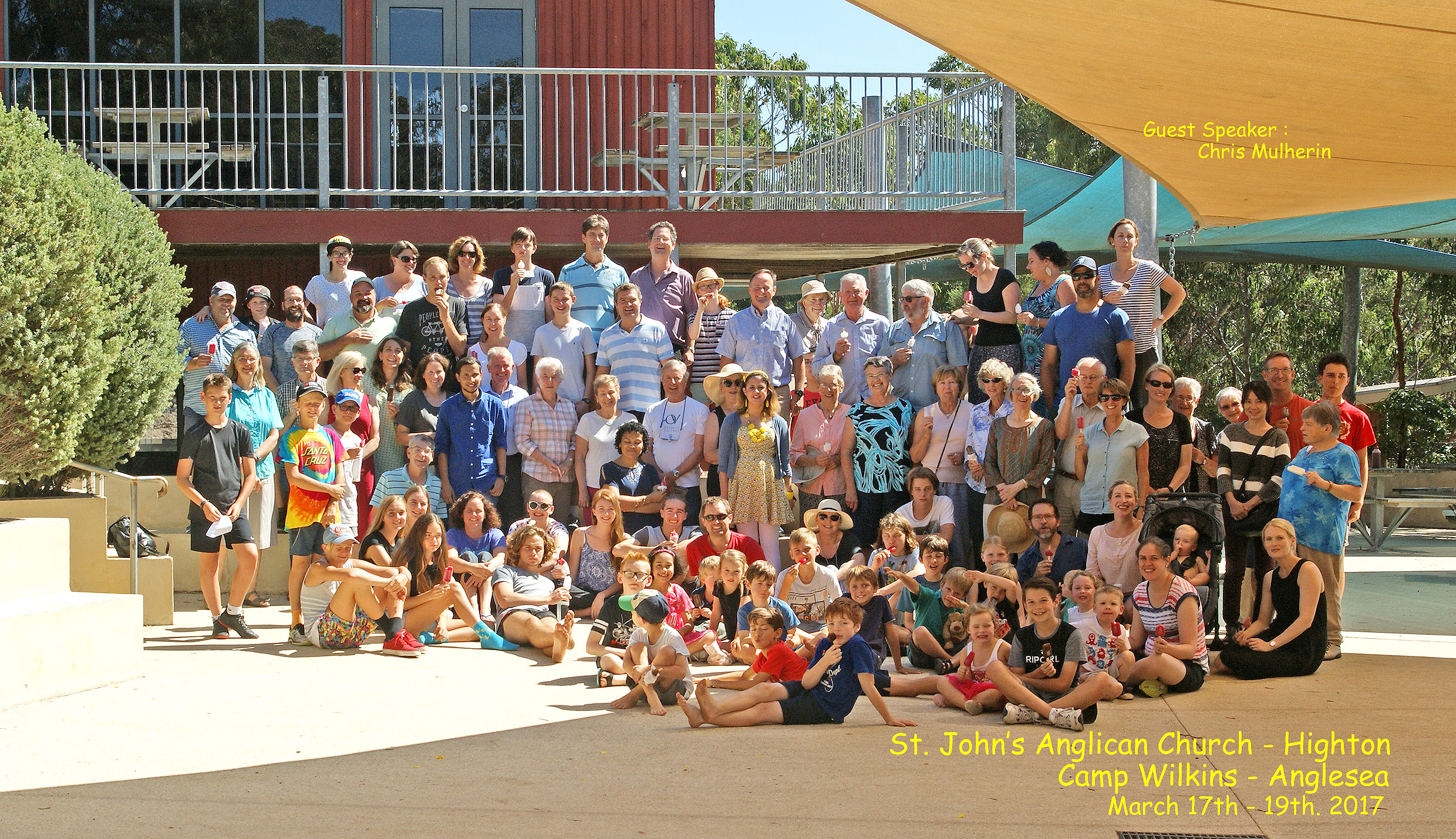 ---
2015 Heaven and Hell by Will Orpwood.. - Camp talks at 2015 camp.
Talk1. Hell pt1; Talk 2. Hell pt2; Talk 3. Heaven pt1; Talk 4 Heaven pt2.
(The quality of each of these recordings is poor. We apologise for this.)
Previous Church Camp talks:
2014 Andrew Reid - Exodus. Talk 1. Exodus1; Talk 2. Exodus 2; Talk 3 Exodus 3-4; Talk 4 Exodus 4:20-31.
2012 Peter Adam. Knowing God? 1.God the Lord, 2.God is One, 3.God the Trinity, 4. God the Trinity the Saviour
Below are some photos of our 2016 Church Camp.