"mainly music" at St John's
Music, movement, morning tea and fun together
mainly music is a fun music group for parents or primary care givers to enjoy together with their young child. Throughout the 30 minutes, kids develop a love for music, movement skills and in our morning tea playtime that follows, have fun with other kids.
mainly music is run by St. John's volunteers who love kids and love God,and who are interested to help families love our great God too! St Johns is a Safe Ministry church.
We dance, sing, clap, stomp, spin, shake, drum and enjoy music, and sing songs about God together. Our music session is followed by morning tea for adults and for children including playtime with our toys. This gives children an opportunity to build social skills and enjoy each other's company. It is also a good time of socialising for parents and carers to connect and encourage each other by sharing their experiences.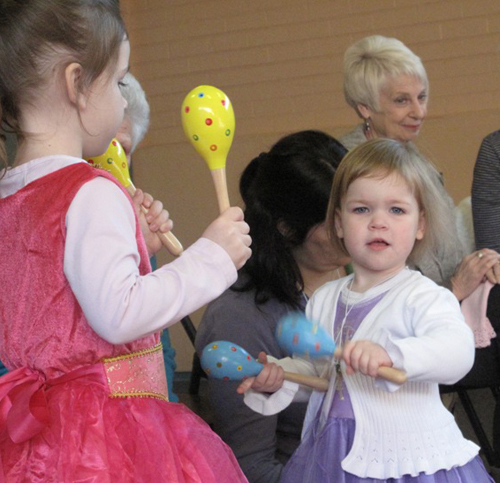 Time: each Friday, 10am to around 11.30 am during school term time.
Location: St John's Hall at 269 Roslyn Road Highton
More info: You can find our St. John's mainly music flyer here. "mainly music" have their own FAQ web page which you can access here: www.mainlymusic.org.au/faq
If you would like to make an enquiry about "mainly music" at St Johns, complete the form below or telephone 5243 3561