Kids Church at St. John's

For the word of the Lord is right and true; he is faithful in all he does. Psalm 33:4
Welcome!
We're kicking off 2023 and through Term 1 our kids will learn about responding to God.
The Bible shows us Jesus as the perfect example of one that responded to God. We're keen to help our kids learn what that meant for Jesus. Would you like to find out? Well you are so invited to come along!
Our preschoolers will work their way through Jesus' life story from the Bible in their 'Cradle to Crown' series. Grades Prep - 2 will dig around the story of Jesus in their 'A-Z Responses' series. Grades 3-6 will do several Bible character studies in their 'People of Faith' series.
The big take home is that when God makes plans for people; some respond quickly with faith, while others take time; and yet God proves he is trustworthy and works in the best interest of those that trust him - like Jesus. Our prayer is that kids will realise this and enjoy becoming part of a church that is learning the same thing - looking to Jesus in our responses!
When...
St. John's Highton Kids Church runs regularly onsite every Sunday at both the 10 am and 5 pm services. Through Term 1 this year, we're also offering a once-a-month kids program at the 8 am service on the first Sunday.
For each service, groups are tailored as needed. For larger numbers, our kids are split up into these age-specific groups:
Sparklers: Preschoolers (from ~2.5 yrs)
Stargazers: Grades Prep-2
At Kids' Church...
Each week parents can expect to 'Sign-In' and 'Sign-Out' their kids.
We're an energetic bunch and we love to have fun!! Our kids enjoy a variety of games, crafts, songs in addition to other creative ways of approaching whatever the key idea is from a Bible passage for that week. We believe that the Bible contains everything we need to know about God. That it's message is simple enough for kids to read, understand and think on for themselves.
So we're also pretty keen to bring a bit of focus in our thinking :) Because this simple message is as relevant as 'a matter of life and death!' In a nutshell... it's a message all about how Jesus brings us life out of his death on the cross and resurrection after. And so we look forward to deep and meaningful discussions held in every session :)
Our Leaders and Assistants...
At St. John's Highton, our sincere prayer and aim is to deliver the highest quality of ministry to kids in every aspect. St Johns is a Safe Ministry church.
Our kids ministry team sees over 40 volunteers bringing comprehensive professional and life experience, selfless attitudes and deepest personal commitment in making this a secure environment for kids. All our volunteers are Safe Ministry compliant. Each volunteer holds a current Working with Children Check, a National Police Check and has undergone the necessary Anglican Diocesan training modules for children's ministry.
So families, please come and join in our learning about Jesus! For more information please contact us on kids@stjohnshighton.org.au.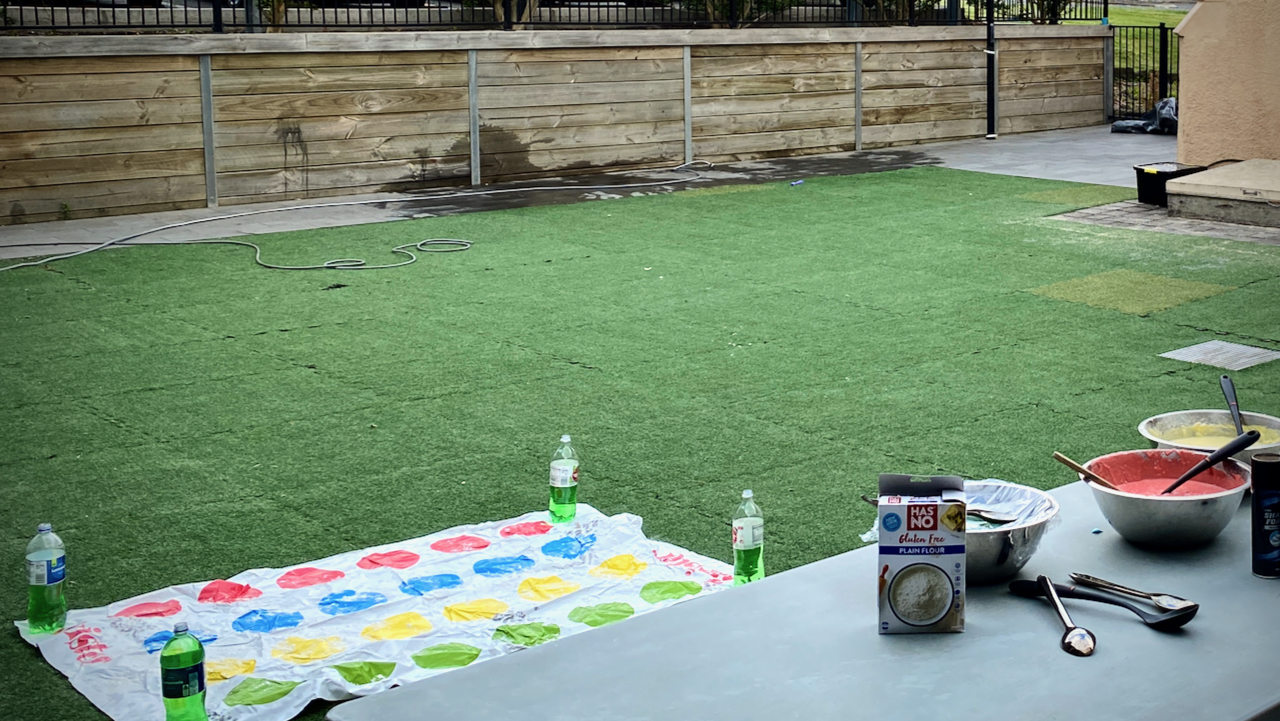 01 FFF 2023 - Fantastic Feb Funday ready to kick off exclam .jpeg